How Friends and Family Can Help a Depressed Woman?
Comparing to men, by nature women are introvert. In most cases women are less reluctant to share their problems, their feelings, and their sorrows with others. They feel hesitate to express their psychological difficulties. Most of the depressed women neglect their symptoms of depressive illness due to hesitation. But negligence to these symptoms can put the women in the risky stage and lead their illness into major depressive disorder.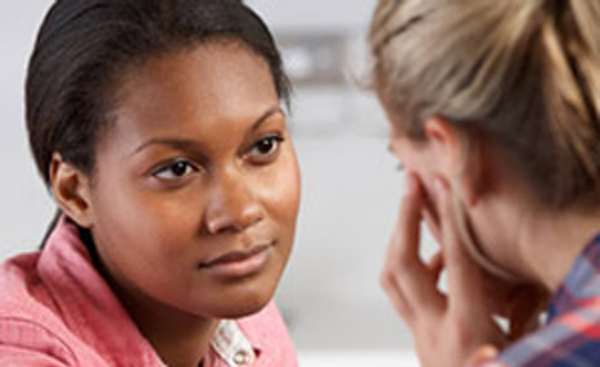 The women should be responsive and careful about symptoms of depressive illness and seek for treatment and help from their friends and family before it is reaches to major stage.
Depressive disorder leads the women to develop more psychological or mental depression symptoms rather than physical symptoms. In order to overcome from psychological difficulty mental support is the best support which could be come from a woman's family and friends.
Every woman is surrounded by her family, friends or relatives. These surrounding can provide her mental support and can assist her to overcome from any state of difficulty. So this social network sometimes proves as a very effective medicine for the depressed women.
So dear reader, if you are related with any depressed woman or girl or any elderly woman then you should definitely help the woman to get rid of depression. Even sometimes depression of one family member can affect whole family. So start your cooperation with a helping mind.
Feeling of loneliness and feeling of worthlessness are the most common symptoms of depressive disorder. Every depressed woman has to go through to these symptoms.
Companionship, mental supports often prove as very effective tool to come out from feeling of loneliness. Moreover most often the women do not seek for treatment. You can play a vital role in her recovery by sharing her mental troubles and also by providing her company to reduce her feeling of loneliness. Or if you can assist her to appoint a doctor then there will be must some positive outcomes. So if you really want to help the depressed female then you may also apply the following recommendations:
Encourage your female partner or your female friend to express her mental difficulties that you can suggest her for her recovery.
If you have a child or teenage daughter and if she is developing depressive illness then your support can work as a very effective treatment tool. Try to spend time with your daughter, reminds her that you do care or her. Never let her alone at this difficult situation. Provide her proper treatment. And also keep monitoring her about her medicine taking.
Some female feel hesitate to go to doctor. So you can appoint a doctor for her and if possible then go with her for her first visit. You can also help the doctor by providing any missing information or by attaining in the three-way discussion.
If any of your family members is depressed and reluctant to seek for treatment then try to keep books or some brochures about depression and psychology around her. She might be agree to go to doctor after go through these books or brochures.
Monitor and assists her in medicine taking properly. But if the medicines do not bring any improvement then encourage her to visit the doctor again. She might need different prescription or different treatment method.
During pregnancy the women get severely depressed. If your wife is pregnant and if she is suffering from depressive illness then give her extra support and care, help her in doing household works and try to spend some quality time with your partner. And most importantly ensure her proper treatment.
Service holder women especially the women who have a family get depressed due to stress from both family and office. So if your wife is a service holder and if she is suffering through depressive disorder then help her by reducing her stress. Assist her in doing household works and in rearing child. It might bring excellent result.
Offer your depressed friend to go to picnic or take her out for shopping or to the movie theater. All girls love to do shopping.
If she does not want go for outing then do not put so much pressure. Extreme pressure or direct advice may make depressed person offensive.
Counseling with a depressed person often requires patients and understanding. Try to listen her all problems, her difficulties and encourage her to speak honestly. Do not become annoyed by her repeating the same worries.
Never makes her realize that depression is a severe illness. Tell her that depression is common illness as cold.
The depressed female is taking medicine properly but she is getting more depressed or she is not getting well rapidly, then don't be frustrated. Recovery from depression is a gradual process. Sometimes depression requires some time to recover.