How Major Depression can be Diagnosed?
Diagnosis of major depressive disorder can provide the assurance of proper treatment. The diagnosis process of this disorder not only prescribe the right treatment but also helpful to screen and evaluate other psychological and physical difficulties In order to diagnosis the major depression, the victim has to experience at least one episode of major depressive disorder rather than the episode of mania, hypomania or mixed.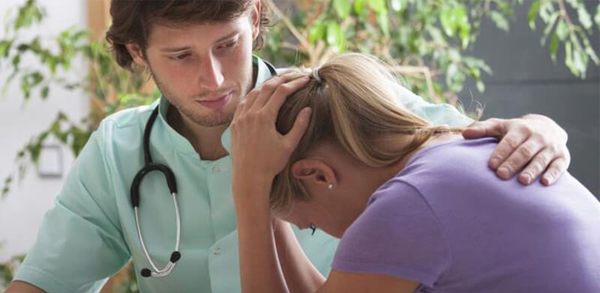 There are some particular symptoms of depression which often work as diagnosis factor for both the sufferer and the doctor. For example:
Depressed mood or mood disorder.
Fatigue or loss of energy.
Sleeping disturbance nearly every day.
Markedly weight loss or weight gain.
Lack of interest or pleasure in all activities.
Continuous agitation.
Feelings of worthlessness.
Guilt feeling.
Poor concentration or indecisiveness.
Suicidal death or suicidal death etc.
The treatment process could vary according to the nature and outcome of disorder. So the patient should be screened properly to find the accurate type of depressive illness and to ensure the proper treatment. There is no particular physical test to diagnose major depressive disorder. Doctor or G.P. basically executes the diagnosis process on the basis of counseling, thorough psychological examination and the removal of other physical disorders as diagnoses. To get the perfect result, the diagnosis of major depressive disorder should be done under professional medical procedure.
The diagnosis process basically starts with the visiting or consulting with a doctor. However the whole screening process comprises of the following steps:
First the patient has to go through some conversation session where the doctor or GP will ask for the family medical history, symptoms, mental or physical problems that are experienced by the victims.
After having this session the doctor will take some physical test of the patient to find whether there are other chronic diseases or not. Sometimes other ongoing chronic diseases like cancer, heart disease could be responsible for bringing major depressive disorder.
If the physical examination will be disable to find any distinct cause of major depression then the G.P. will refer the depressed patient to the psychiatrist or psychologist to rule out the psychological state and the cause of psychological difficulties.
In order to find the family medical history, or the genetic reason or any other factor that can trigger major depression the mental health professional often have to take some counseling and therapy. Sometimes the people with clinical depression also can experience other mental illness about which she/he is unaware like anxiety disorder or behavioral disorder. The therapy will also help the patient to cope up with the illness to transform the negative thoughts into positive thoughts and to improve the communication network with the family.
The mental health professional will also prescribe some medications which can relief the symptoms of major depressive disorder.